Linch Capital works with middle market sellers, buyers and financial sponsors on merger and acquisition transactions on both the sell-side and buy-side. Our professionals have worked with a variety of clients to execute successful transactions ranging in value from $5 million to several hundred million.
Our Team's extensive experience enables Linch Capital to guide our clients through what can otherwise be a complicated process all while ensuring an outcome of success.  Throughout any M&A advisory transaction, Linch Capital provides significant value to our customers.
SELL-
SIDE
Providing senior level commitment to every transaction
Evaluating both financial and strategic buyers
Creating an efficient process
Minimizing business disruption for management
BUY-
SIDE
Senior level involvement at every step of transaction
Working with management to determine their growth objectives
Identifying potential acquisition candidates that meet criteria
Providing expertise and knowledge that helps streamline the process
We provide value to our clients during a buyout or acquisition process by: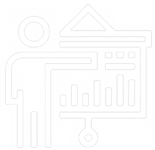 Providing additional perspective on the industry and strategic rationale

Assisting in the diligence process

Giving guidance on valuation and acquisition strategy

Negotiating to drive most favorable terms
Sell-Side Advisory for the Caprē Group

Advised the founder of Caprē, a sales and marketing consultancy firm, on the sale of the Company to Thought Logic Consulting, a portfolio company of Renovus Capital Partners.
Sale of LAMP Technologies LLC to Bank of New York for Undisclosed Sum
LAMP Technologies LLC provides outsourcing services for investment companies. It offers back office processing and fund accounting, risk management, and administrative services, as well as providing valuation and reporting services. It serves fund of funds and managed futures, including commodity pool operators and commodity trading advisors.
Sale of National Cash Advance to Advance America

National Cash Advance® is one of the nation's leading payday advance companies. Sold 400+ locations to Advance America, creating the largest payday store operator in the U.S.
Management Buyout for Adrenaline Agency

Assisted senior management team in negotiating the purchase and financing of separate operating division focused on bank branding and marketing services from parent construction company.
1954 Airport Road
Suite 125
Atlanta, GA 30341